Description
"Black Girls Cheer Magazine/BGC Magazine"
is the official magazine of Black Girls Cheer. It gives  VOICE AND VISIBILITY to cheerleaders of color.
This is the all-access pass to everything "Black Cheer", complete with engaging editoral, beauty and fashion segments, industry buzz, cheer parent tips, columns from BGC ambassadors,  stunning photography, and much, much more!"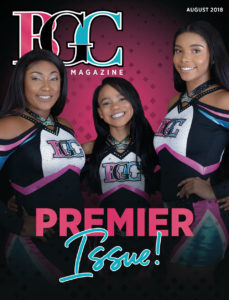 The Black Girls Cheer Magazine is a quarterly publication:
$9.99 1-Year subscription (4 issues)
Delivery times: August, November, February, & May
Please see our FAQ PAGE for information on frequently asked questions.
SaveSave
SaveSave
SaveSave
SaveSave
SaveSave
SaveSave
SaveSave
SaveSave
SaveSave